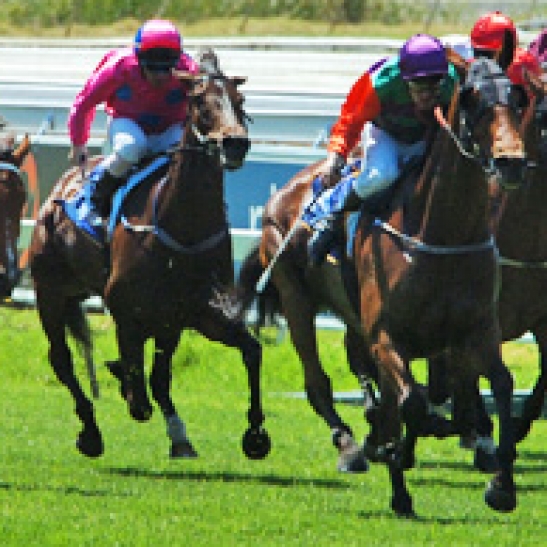 news
Ascot Preview, 19th January
Race 1 - Hot And Humid
We'll be copping a scorcher on Saturday with 37 degrees, the early forecast. Confident we can have a hot start to the day, with Wild Gust being the best bet on the program.
This daughter of Pitleco should cap off a great story of perseverance with what appeared to be a seemingly talentless galloper. Failed to show any real promise throughout the first 13 starts of her career before looking like an absolute world beater at her two trials to begin this preparation. In those trials, it appeared as though they were attempting to teach her to settle in her races, which made the aggressive move from the awkward alley first up, somewhat surprising. She was reunited with Mitchell Pateman (who rode her in both trials) when narrowly defeated by the well regarded and related Devoted Star. The third horse was over 5 lengths further back. In a race looking devoid of a stack of top end speed, they will certainly utilise the good draw and settle in the first four in running, with leading an option. I'd like to see her ridden with cover, but either way it shouldn't matter.
True Image is clearly the main danger, recent trial was good without being great (the form from the trial is not strong). The 1100m is likely to be a bit short for her after both runs in her debut campaign were over 1300m. The lure of the $30,000 maiden would have been enough to see them roll the dice. She will run the quickest final sectionals, but will likely give Wild Gust too much of a head start.
If a horse ever deserved to win a race it'd be No Mean Feet. 5 seconds from 6 career starts over a three and a half year period. Big chance she runs second again.
Wild Gust is around the $5 mark. The each way aspect appears a no-brainer at around $2 a place, but I do believe she just wins this.
Selections
Wild Gust
No Mean Feet
True Image
Dream Alliance
Suggested Bet: 50 wins and 50 places Wild Gust (11).
Race 2 - Finally Suitable
Final Hearing is one of the lesser lights of the Bob Peters three year old brigade who the rest of us would kill to have in our armoury. In his four career starts he's faced reasonable to moderate opposition twice for two dominant wins and faced the top liners twice for two admirable efforts. The drop back to a thin looking three year old event looks spot on and Pike may even be able to utilise the gate in a slowly run event and have him closer in the run. Ran last in a recent trial, but he was not knocked about.
Lacevinsky should be able to cross and lead from the wide alley in a race which does look to have a dearth of speed. Simon Miller is a master of the freshen up and it would be no surprise to see this Playing God gelding lead from start to finish. The track does tend to play a little bit on pace when back to the true position for the first time in a couple of weeks.
Kakadu has had an unlucky campaign and is a proven weight carrier in the past. This is the easiest assignment he has encountered this time in and with the blinkers going on should be able to settle closer to the speed.
The luckless Kiss The Breeze and Caerhelan round out the chances.
Final Hearing ($2.80) is the obvious on top selection, but looking at the early markets Kakadu ($13 / 4) clearly represents the betting value. I'm a value man so will punt that way but tip the other.
Selections
Final Hearing
Kakadu
Lacevinsky
Caerhelan
Suggested Bet: 10 wins and 40 places Kakadu (1).
Race 3 - Royalty
Royal Statue looks to have a mortgage on the third event. While only dropping from a 70+ to a 66+, the class drop in terms of quality of opposition is huge. The weight shouldn't be an issue and only bad luck from the inside draw should be able to stop him. Was knocked over last time out when looking like the winner, but managed to pick himself up and sprint again. Can probably be held up half the straight but still get there.
Really keen on Chasing Chaos running a big race here. Track statistics of 11 unplaced runs at Ascot don't exactly fill you with confidence, but he has run some nice races here. This is a race which looks devoid of any real speed and he should be able to roll along with only 51.5kg's on his back. Has been really well looked after by the handicapper since his last stint in town (5 races in the country for a win and two seconds and hasn't gone up in metro ratings). The horse flies for Shelby Colgate and you'd expect she will be trying to steal it on the bend. If there is a horse stopping on top of Royal Statue, then this should be the runner to steal it.
Let's Twist races outside of Chasing Chaos and looks a clear third elect.
Very similar to the previous event, Royal Statue will be the on top selection but the $1.40 on offer compared to the $16 / $3.40 for Chasing Chaos as an each way proposition, makes the latter an easy betting decision.
Selections
Royal Statue
Chasing Chaos
Let's Twist
Discoville
Suggested Bet: 15 wins and 65 places Chasing Chaos (8).
Race 4 - Third Time's A Charm
Magical Charm is about as popular with punters as Bernard Tomic with the Australian public, but we'll give her one final chance here. In a really weak staying event, she does look well placed to take a sit in the first 4 to 6 in running and run a final 600m capable of winning this. While it is a 13 horse field, you can comfortably put a line through 6 or 7 of them.
Watch Me Ney Ney and Sentimental Friend were near identical runs at their most recent outings alongside each other and both switch from well credentialled seniors to promising apprentices. It'll be interesting to see if they improve with the weight relief.
Crystal Valley is flying at the moment and continues to be luckless. Likely ends up three back the fence from barrier 1 at her first effort past 1800m. Just because they hit the line with gusto over shorter journeys does not mean she'll make a stayer, so the jury is out on if she will stay. She'll also need some luck from the inside hole. Is the form runner of the event.
For the value players out there, both Upward Others and Hay Magic have been racing without luck. Both are around the $20 mark and both are capable of causing an upset in a race of this nature. Upward Others has previously been placed behind listed winners Mississippi Delta and At The Ready over this journey. Either would start $1.20 here.
Selections
Magical Charm
Upward Others
Hay Magic
Crystal Valley
Suggested Bet: No bet.
Race 5 - Laufing All The Way To The Bank
In a race lacking any real quality, I am happy looking further afield and putting Laufey on top. The 'Liz Strempel' factor is a major reason behind this decision with her ability to get the best out of talented, but troubled animals. After beating Abdicator and Aconite in a maiden when under the tutelage of Grant & Alana Williams, the future appeared bright for this son of Frost Giant, but he failed to find his best. Had the best part of a year off the circuit before resuming with an eye catcher on an extremely bias Pinjarra Park. The run reminded me of Let's Twist effort before saluting in a very similar class event to this. Came from a different postcode to run fifth in a quartet dominated by those who settle in the first half a dozen. Ran the 3rd quickest last 200m of the day in a race where they burned along early. A really high rated run, made even better considering how wide Julien Kokotajlo ended up. He saw a fair bit of real estate that day.
From the better draw with the likes of Rising Sea, Stratocreed, Avidus and Song Of Vincent all likely to be ridden aggressively, he can finish over the top of them.
Friarandice looks well placed from the gate, but $3.60 about a horse who just beat Chayya (who also had the 59kg's) at Albany is a really thin price. Stratocreed is arguably going better than most of these but will find it really difficult from the awkward alley. Jade is riding in terrific fashion and I think she will need to find cover near the speed to win, which is not an impossibility.
Rising Sea is the big class dropper while Western King has been racing without luck. A really even affair where all 10 runners have winning claims.
Laufey opened at $61, which unfortunately didn't last long. Anything approaching the double figure mark would be good each way shopping, so at around the $25 quote currently, I am really happy hopping in each way. Along with Wild Gust, looks the best value bet of the day.
Selections
Laufey
Rising Sea
Western King
Stratocreed
Suggested Bet: 30 wins and 40 places Laufey (8).
Race 6 - Misty's Metal
We'll find out a lot more about Misty Metal after she does battle with this sharp field of sprinters from the awkward alley. While her last win was completely dominant, it was more of a glorified trial after she found the rail with ease. She should not be able to cross and rail them up here with Belter drawn underneath her. If the tactics on Belter are to take a sit on her, then the race is all over and we'll see a carbon copy of Perth Cup day.
The Celt looks the main danger and the appointment of William Pike from the good draw makes him the on top selection. Everything that could go wrong, did go wrong for Randy Tan last time out, but he was still sharp enough to run on into second placing. Pike should have him closer to the speed form the good draw (he will have designs on holding Misty Metal's back if she sits outside the speed) and from there the strength of The Wizard sees him go very close. The 1100m suits.
Look for Profit Street to run on into a top four finish. His last four efforts don't read all that sharply on paper but he has encountered traffic issues and slowly run races all campaign. Ran the quickest last 200m and 400m of the entire day at his most recent outing. Can't see him catching the horses settling closer to the speed with his usual tardy get away, but will run another nice race. Isn't far from a win.
Big watch on First Among Equals. Not entirely certain why a 102 rated sprinter is returning to WA. You'd suspect there'd be better options over East.
Selections
The Celt
Misty Metal
Profit Street
Belter
Suggested Bet: 50 wins The Celt (6).
Race 7 - Showtime
Fontainebleau should be able to dictate in this 78+ rated event. Only Fathoms Of Gold, who is racing first up over 1800m or Miracle Man, who is drawn to get the sit, would have any thoughts of leading this event. She comes out of the fillies and mares features races where she has traditionally done her best racing. Has not performed quite as admirably against the lads.
Showcase drops out of the same events as Fontainebleau in what was a luckless campaign throughout the fillies and mares series. William Pike goes back on and she draws a gate in a race without a huge amount of speed and can be within 3 or 4 lengths of them. She'll be really hard to hold out late.
Reveille has been luckless all campaign and looks well placed here. Is a 74 rater in a 78+ event, which I never like, but should have won at least one more this campaign which would put her on that rating anyway. After Celebrity Dream, I really do think the fillies and mares events lacked any real depth and do think the form from the 72+ rated events she was competing in, is far superior.
Surely Double Digit doesn't win again, while we'll have a big watch on Prying Tom. Three starts ago ran 5th over this distance at WFA. The four horses who beat him home - Arcadia Queen, Galaxy Star, Material Man & Gatting would all be $1.10 here. Repeats that and wins.
Think the winner comes from Showcase and Reveille. The $8.50 Reveille looks the value play, but I do have a lean the other way. I'll leave it up to you.
Selections
Showcase
Reveille
Miracle Man
Fontainebleau
Suggested Bet: No bet.
Race 8 - Return Of The Mik
All eyes will be on the long awaited comeback of the talented Mikimoto. Off the track for 427 days, you'd expect the main aim of this event would be to get through unscathed and hit the line well. This does look like a race where we will see a three wide line and she does possess some early speed, so the option to ride her for a midfield spot will be there. It'll be an interesting watch in the desire for success vs. safety.
Double Jeopardy just about picks himself here. Backed off the map when a late scratching a month ago, before a similar weight of money came in an unlucky third behind Disruptive a fortnight ago. Sat four deep for the majority of the journey but kept coming to the line. Is drawn to sit in the first four or at worst six in running here and when you see that weight of money coming from the form stable of WA, you know a horse is low flying.
Alpha Sky was one of 5 or 6 extremely unlucky runners in that same event. Look for him to run a bold race here and flash late. May look to settle a little closer to the speed with the addition of the blinkers.
Along with Alpha Sky, Star Glitter and Tycoon Legend were the most noticeably unlucky runners in the race won by Disruptive. Tycoon Legend looked to be absolutely bolting and it is hard to argue that he would have won that race if getting out at any stage over the final 200m. Before that he was the run of the day on a midweek track favouring the front runners, when flooding home behind De Andes. Has always been a horse that has promised the world and looks to be really running for Jerry Noske. Has opened up at $51 and you won't see many better $50 chances.
Really do think this is Double Jeopardy's race to lose, but there is a stack of value around with Alpha Sky ($10) and Tycoon Legend ($51) both great each way prices. Mikimoto does have the potential to be just too good. Great race to end the day
Selections
Double Jeopardy
Alpha Sky
Mikimoto
Tycoon Legend
Suggested Bet: 50 wins Double Jeopardy (6).

35 Comments | 2 years ago