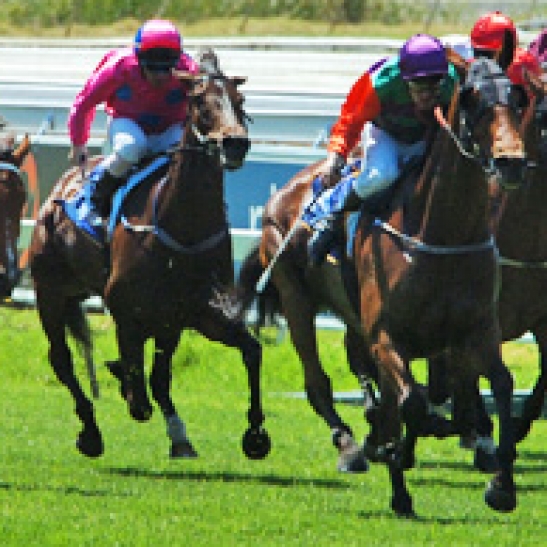 news
Ascot Preview, 24th February
Race 1 – #MAFS

Something I need to address and make it very clear that it simply will not be tolerated on my twitter feed any longer. Married At First Sight tweets. If I see the hashtag #MAFS next to a tweet you've published. Bang that's it - you've lost you're gone. Do not give me the 'there is nothing else on TV' excuse either. Sky Racing is a few swift movements of your remote control away. You should have plenty of time to get your Mandurah Dogs quaddie on before the feature races at Leopardstown kick off. Just be better.

From what I understand, Julien Kokotajlo does not watch Married At First Sight, so should be well placed to break his West Australian duck here. The race callers nightmare – Zip Zam Zoom – was beyond impressive at his debut run, when drawing the carpark and being forced back to last in the run. The majority of the successful two-year-old stables (Paul Jordan & Simon Miller namely) have a simple method when it comes to their young charges – jump and run. A lot of the younger horses tend to lack the maturity to settle and make a big sweeping run, thus you tend to see the majority of the juvenile events won by horses racing on pace. This is what impressed me even more about the run of Triple Z. Still, I am not currently a huge fan of our foreign jockeys and will wait to chuck a Kokotajlo mount on top 'til he breaks that duck.

In a race which does look devoid of a stack of winning chances, Lady Cosmology does appear to be another bright youngster from the Miller yard. As mentioned above, Simon Miller will have educated this Universal Rule filly to jump and run, from there the Miller two-year old's are hard to get past. Aaron Mitchell rarely rides at 54kg's and for him to waste for this ride tells a story on it's own - she could well be his Karrakatta mount. Simon Miller showed his class as a trainer of juvenile's with Valour Road winning the $250,000 Magic Millions a fortnight ago on debut.

I suspect that the $3.30 currently on offer about Lady Cosmology will be long gone by the time they jump tomorrow. I can see her potentially starting in the red. Miller money.

Selections

13 Lady Cosmology
2 Zip Zam Zoom
11 One Point Lady

Suggested Bet: 60 wins Lady Cosmology (13). Take the early price.


Race 2 – Caroline Wilson

Very Angry Gal is a real box ticker. On debut she charged from around midfield to win, beating the likes of Money Maher, Street Fury & Art Series. She was then put away for a couple of months before putting in a slightly underwhelming effort in the Group 3 Gimcrack Stakes. The fact she did not back up in the Karrakatta Stakes a fortnight later, tells me she was not right. After a very lengthy spell and being easy in the market, she was huge on her return to the track when going down in a three-way photo to Lady Le Jean with subsequent Magic Millions winner, Epic Grey, in third. She drew wide, was forced back and wobbled off badly on the turn. She was comfortably the run of the race.

Her most recent outing was on a 'rail or bust' day at Ascot and once again she drew wide, which ruined her chances before the event even began. Her run was still good. Here, she draws the first decent gate in her career and Simon Miller has opted for his 'secret weapon' – the blinkers. The fact she ran so well first up when such little money came for her, suggests they probably weren't expecting much. From barrier two, she should settle in the first four and be awfully hard to beat. My best of the day and I think the $4.50 looks a nice quote. I expect her to start favourite.

Wacked Out is a clear second pick here despite losing the services of Chris Parnham. This So Secret colt has had 8 career race starts and lead on three occasions. The first occasion was on debut when he nearly fell coming out of the gates. His race was over immediately. Second up he got out to as much as 200/1 with the exchange when winning the Listed Perth Stakes over some handy types. Since then, he has not been able to find the front in a race until his most recent start in the Magic Million event a fortnight ago. The speed in this race was phenomenal and to fight back and hold onto third place behind Epic Grey and subsequent winner How To Fly was a huge effort. Cognac and Street Fury were the two horses behind him – both would probably start favourite here. This race has absolutely NO speed. He should lead this on his ear.

Showcase has opened your $2.70 favourite and I think she's your knock. Very keen on Very Angry Gal ($4.50) with the Wacked Out ($14) saver.

Selections

8 Very Angry Gal
1 Wacked Out
4 Lady Le Jean

Suggested Bet: 80 wins Very Angry Gal (8). 20 wins Wacked Out (1).


Race 3 – Perth's Best Kept Secret

Those who jumped on the Brodie Kirby train a few months ago enjoyed a stellar run, with some nice placed country winners. I get the feeling he may not longer be Perth's best kept secret. A treble on Wednesday (winning the jockey challenge at $1.30) and 7 rides (with 6 being legitimate winning hopes) to come on Saturday – it is fair to say the cat is out of the bag. I am just hoping he isn't into reality TV.

Sweet Ora stepped up sharply in distance at her most recent outing when a game second to Royal Missile. This race doesn't appear to have a huge amount of top end speed, so there is every chance this Oratorio mare will actually lead this event with Flying Roar coming across to sit on her outside. Flying Roar is probably the value runner in this event. Forget he went around at his most recent outing when he politely waited for stable mate Baraki Beats out the gates. With a sharper beginning here, he should at worst find the outside of the leader and his form around Oliver's Travels and Eleven Seconds is far superior to this. The $16 on offer looks a relatively enticing quote for a horse who makes his own luck.

Money Maher is the clear watch horse here. Raced fresh in the Fairetha Stakes late last year when arguably putting in the biggest run of the three-year-old season. Was slightly disappointing in the WA Guineas and Kingston Town (though I suppose being beaten just over 3 lengths in a Group 1, is not all that shattering) but the fresh run does give you confidence he could repeat that here. It will be interesting to see if there is any market support for him. Gangbuster and Elegant Blast are both capable of winning a race like this, while Abdicator at $3.80 looks to be gross unders. A mile up in class.

Sweet Ora is going to be awfully hard to beat, but at $3.80 compared to the $16 of Flying Roar it is very difficult not to go that way. I'm going to leave Money Maher out of my top 3 – this is not a knock, it is just the unknown factor fresh against the older horses. Happy to risk at the short quote.

Selections

1 Flying Roar
3 Sweet Ora
5 Gangbuster

Suggested Bet: 20 wins and 20 places Flying Roar (1).

Race 4 – Brodie's Bad Luck

As I write this, Brodie Kirby has just gone down at Geraldton. Early reports suggest it is not serious and we wish Brodie a quick recovery. No Pike or Kirby makes Perth Racing a tad boring at the moment. This does have some fairly major implications on Saturday's Ascot card as Brodie did have a huge book of rides, with this probably being his best. I'm going to take a stab that Clint Johnston-Porter will replace Brodie which means Western Temple will no longer be carrying the postage stamp weight. The $2 on offer is now probably a touch thin from the wide gate.

Prize Catch was already well in my thoughts before this occurred and Lucy Warwick does have a 1 start, 1 win record on this Zoffany gelding. I did not give him a hope last start when defeated by a long head to Oliver's Travels, but he is more progressive than I have previously given him credit for. What I liked about his previous win when ridden by Lucy, was his ability to chase a blistering pace. With Wrinkly engaged here it's fair to expect a similar tempo. The $6.50 looks a nice each way price in a race which only has three winning hopes.

Selections

8 Prize Catch
7 Western Temple
1 Wrinkly

Suggested Bet: 30 wins and 30 places Prize Catch (8).

Race 5 – Tina Turner

Geraldton is absolutely tearing me a new one at the moment. This Ascot card needs to be a good one to avoid a Mi Goreng diet next week.

Tina Turner takes the mount on Gomer Wipple here and I do believe he is simply the best horse in this race. The stewards report of 'held up for a short distance on straightening' doesn't do his last effort justice. I don't think Brodie Kirby ever really got him wound up properly. Now Mr. Turner, listen to me carefully; the key to this horse is letting him wind up. From barrier two your first goal should be to remain off the fence, probably on the outside of favourite Stoicism and look to make your run before the bend. Easy.

Stoicism was backed from 8s to around 3s at his most recent outing and put in a serious performance. From the good marble, he will settle a lot closer to the speed here, but CJP will want to be careful about getting him out and off the fence with ample time. We don't know a huge deal about the 'new' Stoicism, but he may well need to wind up into a race. Barrier one could actually be to his detriment.

Keeper's Son was brave last start, while Ripper Rio can win a race like this. With Brodie Kirby likely to be out of action it may well be someone like Andrew Castle who takes over – not the ideal replacement.

Keen on Gomer Wipple here, but DO NOT take the early price of $4.60. He will be a drifter – you should see $6+ on the day which enables an each way investment.

Selections

4 Gomer Wipple
10 Stoicism
9 Keeper's Son

Suggested Bet: 40 wins and 40 places Gomer Wipple (4).

Race 6 – Three First's

Eleven Seconds looks like a serious racehorse this campaign. There were some thoughts his first up victory could be attributed to freshness, but he put that to bed quickly with a dominant victory over subsequent winner Oliver's Travels. The Gangemi's will be looking at the upcoming Bunbury and Pinjarra Cups, but if he doesn't see out the longer journey's, there are some very nice black type mile races in the picture for this Encosta De Lago gelding.

From barrier 2 he should lead, or at worst find the outside of Woodsville. I'm Feeling Lucky is the only other pace horse in the race and coming into an 1800m event off a 54 day break, they may look to ride her a little more patiently. I really liked Zuccheros's last run over the mile and think he may get the 1800m, but this really does just look like an Eleven Seconds benefit.

Selections

9 Eleven Seconds
2 Zuccheros
4 Woodsville

Suggested Bet: 80 wins Eleven Seconds (9).

Race 7 – Ragnar Lothbrok

Fairly certain Ragnar Lothbrok is the only person living who still has an unrestricted Bet365 account. He should stick to doing Viking things.

This is a very difficult race to decipher and I am probably just as much chance of tipping the winner as our mate Ragnar. His namesake Ragnar's Saga has trialled in nice order and should appreciate the top end speed in this. Corporate Larrikin, More Aces, Secret Minx, and The Celt are all a bit like Des Headland during his spell with the Lions – great front runners but when the going gets tough, they tend to be found wanting. The speed in this event really should play into the hands of the likes of Get Over It (jockey TBA), Run Liam Run, Ragnar's Saga and even Shady Gray who didn't have much luck last time out.

A difficult race to line up the form, but I expect a strong showing from the Simon Miller trained pair – both should be parked off the speed.

Selections

8 Ragnar's Saga
9 Shady Gray
6 Run Liam Run

Suggested Bet: No bet.

Race 8 – Collect

I just went the entire Geraldton card without a collect and have just watched Matthieu Autier do something on a horse which I am relatively certain is not legal. Not in this country at least.

If things are looking bleak coming to the last two races then I will be setting up a GoFundMe page to help get me through next week. Your support is appreciated.

This last race does look to be a clear 4 horse race, so perhaps being alive in the quaddie with those 4 is the way to go. Sounds easy.

Jingtang is low flying this campaign. His dominant win down the straight was franked by Just A Fluke's subsequent victory and he followed that up with lip second to Gee Boss. The Gangemi's have got him in career best form. My worry with this son of Starcraft is that his two most impressive performances were down the Pinjarra straight. That form can be considered somewhat irrelevant at times as a lot of horses (and punters for that matter), do not handle the straight races.

Snow Blossom and Regal Moon are the two which should be closing late. Snow Blossom was huge when beaten by Cutaway 10 days ago. I do not usually rate the country to city form, but this big grey looks to be one of the best to come from the South West for some time. With the right run in the three-wide line and with Cutaway not being entered for this race, he could provide Brent Larsson with his most memorable Ascot winner since Pikey hugged the fence on the 9 year old Hadabeaclorka to claim the 2010 Winterbottom Stakes. Memories.

Fine Scent is the last of your hopes after a hampered run behind Epic Grey in the Magic Millions. Could round out a very big day for the Simon Miller yard.

Selections

7 Snow Blossom
2 Jingtang
11 Regal Moon

Suggested Bet: 30 wins Snow Blossom (7).
3 Comments | 3 years ago