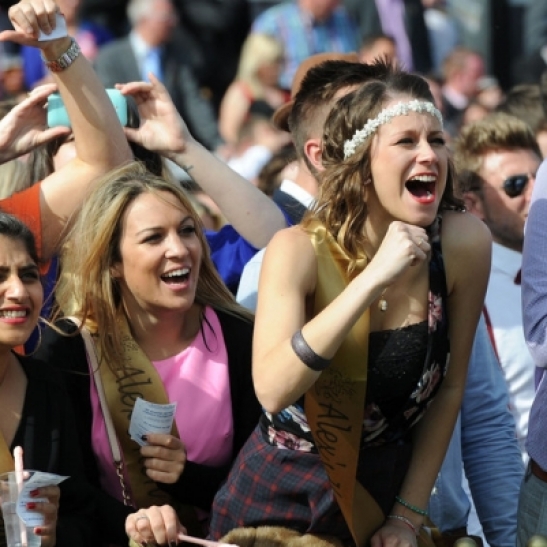 news
Ascot Preview, 27th October
Race 1 - Swimming And Tits
Unfortunately the team behind the Tabtouch early markets, learnt how to frame a quote this week and there were no early Galaxy Star or Jeraft gifts. Cracking effort really considering the depth of the fields and contrasting form lines. Tabtouch accounts have just replaced Bet365 accounts as betting gold, so please enquire within before selling them to your seedy mates for gross unders.
Keen on How To Fly to return to winning ways. A very evenly contested event with all 7 runners having some realistic chance of winning. How To Fly does map to advantage here and I think is the type of horse who when getting the soft run just off the speed, is very hard to run down in the straight. The Chris Parnham appointment is of no concern as Pike is clearly committed to the cerise and white.
Misty Metal trialled in brilliant fashion, but in an event with a lot of race fit horses I do worry whether she will be doing her best Jack Watts impersonation and swimming late. She may go tits up.
Showcase is a better horse over the sprinting journeys, while I look forward to seeing what Pretentious Chant does this week. It's getting to the point where I've lost more money on him than Baraki Beats, so it's time for me to stop. I can't help but just love a good head case.
Selections
5 How To Fly
7 Showcase
2 Misty Metal
Suggested Bet: 80 wins How To Fly (5).
Race 2 - Yes Master
Had Master Magician on top a fortnight ago when he was held up for the entirety of the straight in a race which was just not run to suit. Should find the top with a degree of ease here and is a different horse when doing so. Despite only beating one horse home in his last four starts, this bipolar galloper can control this from the top and win here.
Salon Du Cheval is clearly the one to beat. The only horse to make a successful sweeping move at Bunbury a fortnight, looks like he could be one out of the box and a Perth Cup prospect. This is his biggest test to date and there are some queries about the rise to 2100m second up, but he looks all class. Drops into a nice spot from the gate and look for him to make a move from about the 600m.
Noir De Rue is going as well as any restricted horse in Perth, but the switch to Mollie Clark is difficult to jump in at after Lucy's impeccable handling of the gelding. I don't think Dark Prospect will get the 2100m and Five Degrees, despite the hefty rise in class has to be included on his gigantic effort 7 days ago.
Going to have Salon Du Cheval on top, but at $2.20 compared to the $20 of Master Magician, the latter will be the suggested bet. See if we can eat the value.
Selections
6 Salon Du Cheval
4 Master Magician
5 Five Degrees
Suggested Bet: 20 wins and 40 places Master Magician (4).
Race 3 - Royal Queen
This quinella will have a very majestic feel to it, with the Bob Peters owned pair of Royal Command and Arcadia Queen set to fight this one out.
Very simply it comes down to whether Arcadia Queen can make up the required lengths on Royal Command, who should settle a lot more prominently from the better alley. The 4kg weight swing to the younger filly could be telling.
I am going to tip the early WA Guinea's favourite to overcome the draw, though I won't be taking the $1.90 to find out if I am right. It will be another installment of the Pike v Parnham show we'll see many times over the carnival.
Platoon trialled well before knocking off a reasonably strong maiden, while Watch Me Ney Ney defied a rail bias and wide run at Belmont to win well. They should fight it out for 3rd.
Selections
7 Arcadia Queen
1 Royal Command
3 Watch Me Ney Ney
Suggested Bet: No bet.
Race 4 - Silly Sausage
Eleven entrants, with a A Bit Sketchy the only one I am willing to completely put a line through.
Double Digit looks perfectly placed here and at around the $6 mark looks your safe each way investment. Was well backed last start in a far superior race to this, when hitting the line powerfully behind Dark Prospect. The class drop is quite steep and from barrier 4, Alan Kennedy should be able to have this Demerit gelding just off the speed. His Ascot record of 7 starts without placing doesn't look pretty, but a lot of those runs last campaign were when the RSPCA was called because of the cruelty the horse was put through.
Miracle Man, the horse named after Shane Mumford's exploits with a rolled up bank note, found form last time out, and in a race devoid of a huge amount of top end speed, can roll forward and be hard to catch again. Expecting big improvement from Rare Coin getting up to a more suitable trip, while Ouqba Jack, Barzinho and Kia Ora Star look to have found suitable races.
Going to have something small on Glenn Smith's best mate Not Again Ken. I've lost a few friends over the years tipping this horse, but he does do best work when least expected. Has only beaten 6 horses home in his last 10 starts, which I understand doesn't read all that well, but those runs have been littered with races out of his grade, being ridden without cover and being held up. Won a nearly identical race to this last campaign with Glenn Smith onboard and is drawn to pop in just behind the speed. Will look to make its customary move from around the 600m. Is a very particular type of horse. At $50+ there are worse investments.
We'll back both each way, with either running a place covering the investment.
Selections
3 Double Digit
4 Not Again Ken
7 Rare Coin
Suggested Bet: 35 wins and 45 places Double Digit (3). 5 wins and 15 places Not Again Ken (4).
Race 5 - Knock Knock
Really difficult race to dissect with knocks on most of the fancies.
Honorfic has been low flying for Brodie Kirby this campaign, with Mollie Clark taking the ride from the unavailable Kirby. From barrier one you would suggest the tactics would be to hold the inside rail and follow Beaucount through. Looks a horse capable of sustaining the likely hot top end speed.
Arctic Stream was disappointing last time out. Found a nice spot in running but failed to let down as the money suggested he may well do. I do think he may be a better horse if allowed to fall out of the gates, rather than riding for a spot early. I suspect the Price yard may look to employ these tactics on Saturday.
Beaucount will roll along in front, while American Joy rises in class on a reasonable first up effort over 1400m. Mycroft will appreciate the appointment of Chris Parnham, while Sigil is a question mark at the 1800m, but is in tremendous order.
A race I'll be staying well away from.
Selections
5 Beaucount
4 American Joy
2 Arctic Stream
Suggested Bet: No bet.
Race 6 - Tax Time
The competitive fields continue at Ascot, with Arcadia Prince and Great Again to do battle. Great Again was backed into favouritism, in what was effectively a black type field at Bunbury. Found Achernar Star too strong that day, but certainly lost no admirers. Expecting Greco to kick up and lead this with Great Again finding the outside of that galloper, unless Glenn Smith has ambitions of holding that spot for himself on Pinball Wizard. I suggest he will be quite happy taking the back of a very strong pacemaker.
Arcadia Prince was entitled to do what he did last start, when William Pike weaved a way through the field to knock off Patrocity. Patrocity hasn't completely franked that form since and to be completely fair was even left as a bit of a sitting duck on that occasion when he never raced with cover. Arcadia Prince will need another pearlier from Pike to make the required ground on Great Again.
Going to look a little further afield for my on top selection and plump with the value in Taxagano. Won 3 of his six starts last campaign (including a tough victory over Missile Launch who had the sit on him) and arguably could have won 2 more. Goes well for Dan Staeck and should hold the back of the Greco from the inside alley. I am banking on the lack of race riding from Shelby Bowtell seeing Greco wobble off a little on the turn, allowing Taxagano the saloon fence passage. Makes sense in my head.
$21 looks well and truly over the odds for a horse who knows how to win.
Selections
2 Taxagano
1 Great Again
8 Arcadia Prince
Suggested Bet: 30 wins and 40 places Taxagano (2).
Race 7 - Group Two
There has been a push on social media throughout the week for this race to have a higher prize purse and perhaps even be re-classified as a Group 2. Looking at this field, there can be absolutely no arguments with that.
It is really hard to know where to start. Nine of these runners would love to take up the running here, but I dare say from the likes of Special Reward, Lady Cosmology and Valour Road we may see a change in tactics from their jump and run patterns. If they will respond positively to a new style of riding is complete guess work.
Jason Brown replaces Shaun McGruddy on Black Sabbath and he has been set a task from a very sticky barrier. I was slightly concerned that he peaked on his run over the 1000m at Bunbury, with Valour Road appearing to be going better than him on the line. There was very little between that pair, Lady Cosmology and even Ngawi who may be the one suited to the top end speed.
Chix Pic has the advantage of drawing underneath most of the speed and there will be no change in tactics with this gelding. He will simply jump and run. Lordhelpmerun and Mystery Miss look the two suited and the early market reflects that. Both will appreciate the top end speed and will look to find spots forward of midfield from their good gates. Lordhelpmerun is the better credentialled of the two, but Mystery Miss does have the Peters 'X' factor about it as well as a significant weight swing.
I'm going to put Mystery Miss on top, with a watch on Double Bubble who I think might be a real 'race day' galloper.
Selections
12 Mystery Miss
15 Double Bubble
2 Lordhelpmerun
Suggested Bet: No bet.
Race 8 - The Stage Is Set
An incredibly difficult Ascot card, does not get any easier in the last with quality young sprinters In Love With Paris, Stageman and Pablo's Poem set to do battle.
In another race with a huge amount of speed, there are definite concerns for Pablo's Poem and his ability to cross and find a spot on speed. While he has lead at his two most recent outings, he has encountered small fields and been able to muster to the front. Crossing the likes of Recoiled, The Nicconian, Forseen and Stable Secret could well be a different story. In saying that, he does have the profile of a Sean Casey jump and run horse (in the mould of Belter and Veuve De Vega) who tend to attract strong betting and tend to get the job done.
In Love With Paris is lumped with the 59 kg's first up here. His final run before a spell he really made Pike push Enticing Star out to get past him. The third horse in that event, Max Almighty was flying at the time. It is really good form. He is a really talented conveyance with an in form jockey on top.
Despite my Paris love affair, I am going to stick with Stageman. Only finished seventh first up, but did run the quickest last 200m of the entire day at Bunbury, despite a heavy bump over the final 100m which probably cost him a length or two. My major concern here is the amount of speed drawn out wide and how far back he may get from the inside draw. His loss as a $1.45 favourite last campaign came in near exact same circumstances. We've seen the likes of Bold Success and Regal Power carry the cerise and white colours and have similar issues in the last seven days. If anybody can find the right run, it is Pike.
Selections
6 Stageman
1 In Love With Paris
11 Pablo's Poem
Suggested Bet: 50 wins Stageman (2)
20 Comments | 2 years ago