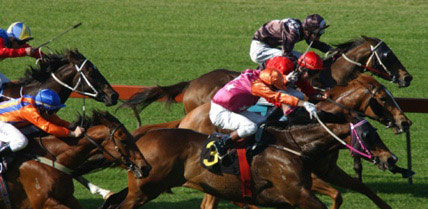 news
Belmont Preview 10th August
The best bet was a tough watch last week, $2.70 into odds on only to miss the kick and it was race over when Uni Time settled in front of her. Anyway I think this week looks a more exciting betting card so hopefully we can find a couple. With no rain on the horizon I'm expecting we will be racing on a Soft5 and once again I can't find a reason to think the track won't pay evenly with all runners getting their chance dependant on tempo.
Race 4- Goldfields Gold
They should go pretty hard here in the 1000m dash with BOS TAURUS trying to cross MURRAY THE BULLDOG while a couple will try and find the breeze from sticky gates.
Looks a really even race and I'm going to put some value on top by way of the ex-Goldfields galloper BOS TAURUS. He lead and copped a heap of pressure last start and while he was able to shake them off and kick clear early in the straight the pressure proved a bit too much over the final furlong but he still returned a strong figure in that race. Dropping back to the 1000m suits and if Mollie Clark can lead and get a mid-race breather then he is the one they will need to run down.
I tipped METRO BOY last start and was in the queue with a furlong to go as he looked to be absolutely travelling however when Noske asked for an effort he gave about as much as the Poms in the 4th innings. Despite that and the fact he maps awkwardly for Kate Witten he has superior ratings to his rivals and must be respected. FATHER KNICK was huge first up and then has had minimal luck in his last two, back to the 1000m and Kirby on both suit while SHINJU looks just about ready to break through in WA.
BOS TAURUS is currently $21, whether he can win the race I'm not too sure but there is $4.8 available for the place and if he leads and kicks I think he's a great chance of not getting passed by three horses in the run to the line. Anything over $4 will do me.
Selections:
BOS TAURUS
METRO BOY
FATHER KNICK
SHINJU
Betting Strategy:
$60 places BOS TAURUS ($4+)
Race 7- Map Moral
This mile event has a distinct lack of speed of speed outside ABDICATOR and for that reason I think this galloper will be extremely hard to beat. When it comes to front running jockeys Chloe Azzopardi is up there with the best in WA and she will get an absolute picnic out in front to dictate this race. Was a huge effort first up when breezing outside a really strong tempo affair despite it only being a field of five. Second up over the mile is a slight query but the stable are known for doing things a bit differently and getting results, I've got faith that they will have him fit enough for this.
The other value in the race is JERAFT. I made a note to follow this horse after his improved second up run but then last start I don't think he appreciated working to race in the lead. From the inside marble S Parnham can sit on the leaders back and will get clear galloping room when Abdicator gives a big kick in the straight. MYCROFT ran a cracker first up and despite C Parnham jumping off he can elevate further second up while the consistent TOUCH OF SILVER was very good last start after having to make a sustained run and can make his presence felt after getting a nice trip in transit from the favourable draw.
Pretty keen on ABDICATOR here at anything around $4. Both his ratings and speed map are big ticks. Chloe please go straight to the front and do what you do best, thanks in advance. Happy to have something on JERAFT at close to $20 who also should get a great run and has personal best figures to win this race.
Selections:
ABDICATOR
JERAFT
MYCROFT
TOUCH OF SILVER
Betting Strategy:
$70 wins ABDICATOR and $10 wins JERAFT
Race 8- Repeat Dosage
They should really roll along in this event with no less than six runners who prefer to lead or at least race right on speed engaged.
I Tipped THE FUGAZI a couple of weeks ago as the best of the day and despite there being a couple of scratchings that crippled the odds he really made a mess of a reasonable field after getting the run of the race. He returned a career best rating on that occasion and the way he hit the line suggested the mile will be no concern. While not drawn as favourably as the first two runs this campaign they will string out with all the speed engaged and if Shooter can settle in a position forward of midfield one off the fence then it should be game over.
SNOWCHINO looks to be the clear second elect. She was dominant last start after working across from a wide draw to lead and in doing so returned a personal best figure. She might not be able to lead this event however so I do have a query over whether she can reproduce that figure if taking a sit.
I think the rest of the field are making up the numbers quite frankly. REVEILLE put in a real eye catcher first up but will probably do similar with the way he races while MAKE MINE CHAMPERS won last start after making good ground on a track that suited leaders and will get a nice run with C Parnham hopping on.
It looks a two horse race but in saying that I'm definitely in the corner of THE FUGAZI. He is currently $2.25 which looks short enough with the small query of needing a good steer from a slightly awkward gate but pretty keen to have another go at this up and comer if we can get $2.5+ late in proceedings.
Selections:
THE FUGAZI
SNOWCHINO
REVEILLE
MAKE MINE CHAMPERS
Betting Strategy:
$80 wins THE FUGAZI ($2.5+)
8 Comments | 2 years ago