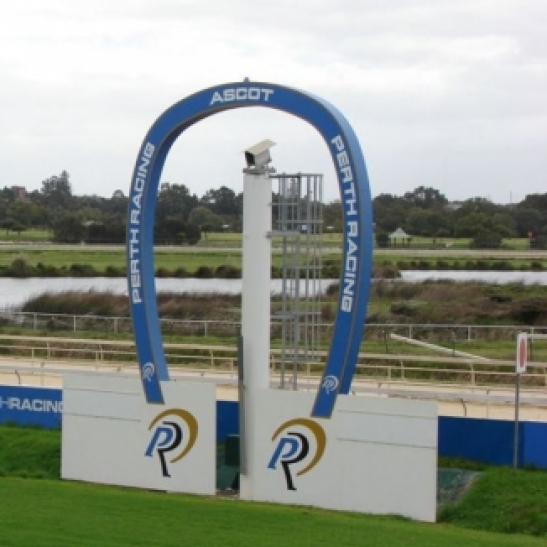 news
RJ Peters Stake Day Preview
Some unexpected storms have hit the west and thrown a bit of a dampener over the start of the carnival. After the shocking news from Northam on Thursday, every precaution must be taken to ensure the safety of riders, employees and spectators. Incidents like that are a bit of a leveller for all involved with the industry.
Trying to guess a track rating is a touch difficult, but I suspect we won't be seeing a heap of rain, leaving us with something around a Good 4 or Soft 5 range. I think it will be more the conditions at the time of racing, rather than previous rainfall which will be more telling.
Race 1
A competitive betting affair to begin the day with a stack of different trial form lines coming to the fore. David Harrison has a strong hand with impressive last start runner-up Sanantorio looking awfully hard to beat on her last effort. Settling near last as a debutante and absolutely rattling home, is something rarely seen and has to be respected. Should settle closer from the better draw. While that run was the 'eye-catcher', the run which I enjoyed the most was of stablemate Emerald Rose. Unfortunately she is the second emergency here (only one scratching thus far) and Renee Forrest found a lot of trouble in the straight while appearing to have a lot of horse under her. No jockey has been named and getting a run is looking increasingly unlikely, but if this daughter of Patronize gets a start and a more experienced jockey takes the mount the $15 looks one of the better prices of the day.
Expect to see Party Night improve from the better barrier.
Selections
14 Emerald Rose
11 Sanantorio
10 Party Night
Suggested Bet: 40 wins and 40 places Emerald Rose (14), in the unlikely event she gets a start.
Race 2 - Forgiveness Or Madness?
We preached forgiveness for the talented Red Paddy this campaign after two luckless runs, this writer was quite confident of a forward showing last time out. Unfortunately this son of O'Reilly tried to take a bite out of Fancy Fox and from there this Paddy was cooked. Fool me once shame on you, fool me twice shame on me. Fool me three times? Well you are a dead set idiot. Barrier one is the key here. He has sat deep in every start to date and has never had a chance to settle into a race. IF he brings his best he beats this lot. Willing to speculate he does so again at close to $20.
The River is the $2 favourite here, and while everything does appear in his favour, it has been a long time between drinks for this Magnus gelding and the $2 looks like gross unders. Even with Hogwarts favourite student onboard. Rhi's Rocket is doing everything right and will take some catching.
Selections
2 Red Paddy
6 Rhi's Rocket
8 The River
Suggested Bet: 30 wins Red Paddy (2).
Race 3 - Nah Mouline
Happy taking a stand against another Pikey favourite here. La Mouline has done all that's been asked of her this preparation with three fairly soft victories from good draws. This is a totally different race however and the wide gate against the far superior horses will see her tested. Unless Pike finds her the cover just off the speed, I don't know if she can win this. Yes, I can hear you all - knock the wizard at your peril.
I am finding it difficult to split my other two selections and I am pretty keen to play a win bet on both. Wrinkly was super last time out when going like the clappers before folding late. There are always question marks with young horses coming back against the older types, but his first two runs this preparation have been super. The rise to 1400m and barrier draw are both big pluses. Brad Parnham can take a sit if he so desires.
War God looks a clear third elect and I am happy to completely leave La Mouline out of my top 3.
Selections
4 Wrinkly
3 Settlers Creek
1 War God
Suggested Bet: 50 wins Wrinkly (4). 30 wins Settlers Creek (3).
Race 4 - A Magician And A Wizard Go To A Bar...
Master Magician is in close to career best form and the appointment of the Wizard looks a winning combo from a nice alley. You then scroll down a little and see the dreaded 'Bar Plates On'. $2.65. No thankyou. Master Magician, Caralabek, Born Blue and Reef Keeper had very little separating them last time out when Master Magician had the most favourable run of the quartet. It is more than likely that will happen again, but the price differentials in the current market are too great to ignore.
The main problem here is, I have absolutely no idea what to tip. I don't like the appointment of Tayla Stone on Caralabek. I find it difficult seeing Born Blue coming from last to win (though the Bernie Miller yard is in rare form) and Reef Keeper has drawn awkwardly. Looking elsewhere the one which keeps hitting me in the face is the lightly weighted Vintrusive. From barrier 1 with 51.5kgs (Kate Wittens MRW), he should get every favour in running.
Not a race I'm going to let my headache getting any worse for.
Selections
12 Vintrusive
4 Born Blue
1 Master Magician
Suggested Bet: No bet.
Race 5 - Tradesmanlike
Tradesman has to be one of the unluckiest horses in WA in his 20 start career. He just doesn't ever seem to get that soft run, just off the speed which you'd think this son of Trade Fair would relish. Finally he has drawn to get that run and the racing gods will soon let him have his day. Brilliant first up in the Northerly when a reluctant leader, he was forced to get rolling a touch early in the Asian Beau after Corporate Larrikin set a ridiculous pace. His run was good without being brilliant. From barrier one he should find Infathuated's back and as long as he isn't stopping on him with 300m to go, he should go close.
Material Man was a strong Northam Cup winner after getting all the favours. His current rating will ensure he has already qualified for the Railway so I do wonder if this may just be a solid hit out for him. Time will tell. Royal Star will improve ridden colder by the Wizard and Variation can definitely win. Would be a shame if he missed a Railway start after his dominant three year old season.
Selections
2 Tradesman
1 Material Man
7 Royal Star
Suggested Bet: 25 wins and 25 places Tradesman (2).
Race 6 - Winterbottom Bound
Robert Peters would have been rubbing his hands together in glee (as the exuberant racing personality he is) with State Solicitor's barrier draw. The last thing he would have wanted was a wide gate and tough run only a fortnight before the Winterbottom. Only bad luck beats him here and the $1.85 he went up at was a steal. I don't usually suggest hopping into anything short, but this just looks the complete special. I doubt you will see over $1.50 on the day.
Durendal will improve off his first up run where nothing went right. I expect him to run second at around $4 the place. But this will be the State Solicitor show which seems him lock in second favouritism for the Winterbottom Stakes.
Selections
8 State Solicitor
2 Durendal
1 Whispering Brook
Suggested Bet: 100 wins State Solicitor (8).
Race 7 - Oh Miki You're So Fine
This should be the second leg of a running double for Pike with Mikimoto another Bobby Peters runner to draw perfectly. Mikimoto has shown the ability to race handy to the speed and from the draw should sit in the first six in running. Only bad luck should beat her. I would not be surprised to see her come into the Kingston Town favourite after this run. Almost an identical preparation to Perfect Reflection in 2015. Won't be suggesting a bet at the $1.75 here, but would recommend shopping around for the $21 some agencies still have up for the Kingston Town.
Sophia's Secret has not had any luck with the barrier draw yet again and I must admit I am quite surprised Danny Morton didn't withdraw her and save her for the Guineas in a weeks time. It will be interesting if the plan is to press forward again.
Art Series looks the biggest danger and these three should run the trifecta.
Selections
4 Mikimoto
2 Art Series
5 Sophia's Secret
Suggested Bet: No bet.
Race 8 - Hey Ken
Glenn Smith and Not Again Ken have a strong affiliation and he takes the mount for the first time this time in. Glenn Smith rode him 7 times last campaign for 3 wins by a combined 8.5 lengths. The horse very simply goes for Glenn. His runs this campaign have not been as bad has they read on paper and Mark Wright gallopers always peak the further they go in journey. He is $14, but I do believe he is an all or bust type horse, so I am happy playing a win only investment. Let's build a bank for Railway Day.
Come Flirt With Me is flying this campaign and deserves a crack at a race like this. A good win probably sees him have a crack at the Guineas in 7 days. Dusha Zachitski is a hope with no weight and Star Value is going well enough. Unsure if he gets the 1800m.
Selections
2 Not Again Ken
10 Come Play With Me
5 Star Value
Suggested Bet: 80 wins Not Again Ken (2).
67 Comments | 1 year ago