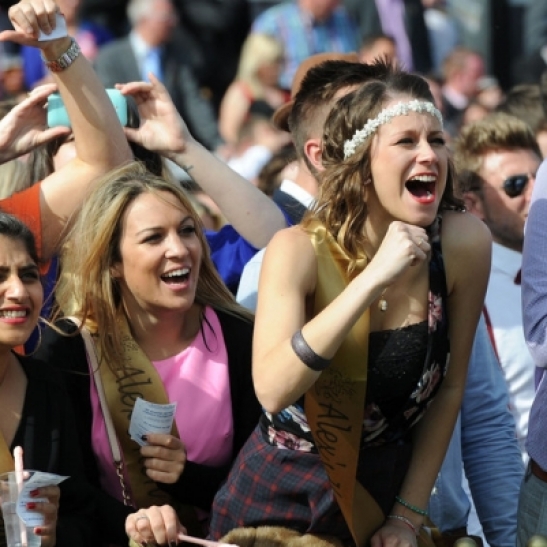 news
The Ascot Preview 20th October
Race 1 - It's Good To Be Back
The smell of spring racing. Is there anything better? I feel like a kid at Christmas and will probably be as broke as my parents after it.
If you are not heading to the track and are instead chasing around a little red ball while arguing with 57 year old blokes in fifth grade then it is time to find a mirror and have a good hard look.
We kick off the Ascot season with a two year old event which should suit the trial watchers and folks in the know. Liked the trials of the Danny Morton pair of Chasing The Ace and Orasky and will chuck the latter on top as I am presuming Chris Parnham has had the choice of the two.
Yukianna looked sharp over the 400m trial, but this really is guess work. You're best investment here is to grab a beer.
Selections
9 Orasky
6 Chasing The Ace
11 Yukianna
Suggested Bet: No bet.
Race 2 -
Slightly disappointing that we have a 7 horse field on opening day, but I have a mate who is getting married on Cox Plate day. That's the true definition of disappointing.
Pinzu should have gone closer than he did last start and the jockey change to the ever improving Fred Kersley looks a good one. Horse is absolutely flying this campaign and Adam Durrant has left the door open for a surprise Railway tilt if that improvement continues. Has to be winning this by 5 to consider going down that path.
Pushin' Shapes has not had the campaign I had envisaged and is turning into my new Baraki Beats. But again, from barrier one, he goes close. Already Famous leads and should be fit.
1 Pinzu
3 Pushin' Shapes
2 Already Famous
Suggested Bet: No bet.
Race 3 - Pearl Necklet
Thought this may be one which snuck under the bookies radars, needless to say I was quite wrong. Necklet was huge on debut pushing the smart Mikimoto to a short neck. They cleared out from the talented Watto's Fury by nearly six lengths. That form looks strong. She was given a little tune up with soft trial win and looks the real deal. With only 51kgs on her back she should be going very close here.
Arcadia Prince and Reyykjavik should be running on at the business end of this event while Salubrious could well be the bolter here if given it soft in front. This Wanted geldings form around the likes of Ocean Jewel & Cognac is certainly strong enough to win this. The question is how forward he is for this assignment without a trial?
Selections
9 Necklet
1 Salubrious
5 Arcadia Prince
Suggested Bet: 20 wins and 20 places Salubrious (1).
Race 4 - Winterbottom Bound
State Solicitor heads the WA based line-up for this years Winterbottom and for the 10th time in what will be an 11th start career, will be under the $2 mark.
Two trials have tuned him up nicely and you would think he should be comfortably taking care of his rivals in this 78+ handicap if group one success beckons. Dainty Tess is fast becoming one of the more popular horses in Western Australian racing and is another nominated for the Winterbottom. I don't know if she is quite up to that standard, but some of her wins have been quite outstanding. She has carried weight, been tailed off a long last, been stuck deep. But still, she never gives in. With the services of a top hoop at 57kgs in the Winterbottom, you just don't know. YOLO.
Caipirinha was extremely disappointing first up, but can rebound here. She will get out in front and roll them along. If the track has any sort of leader bias she will be hard to get past.
Selections
2 State Solicitor
1 Dainty Tess
4 Caipirinha
Suggested Bet: No bet.
Race 5 - Full Disclosure
Undisclosed was about as useless as a the gay marriage postal vote, at her first and second up runs. Third up she showed huge improvement when she was dropped out to near last and allowed to find her feet. She was stopped in her tracks 200m out, but still picked herself up, dusted herself off and flooded home into fourth. On that run, she goes very close to winning this. Slik Sam is a very 'particular' horse. He needs cover, just off the speed and does prefer the short Ascot straight. He hasn't been afforded that type of run at his two runs this campaign but from the inside gate here can run a cheeky race on the back of likely leader Dynamite Dream.
Dynamite Dream will find this harder than it's recent narrow victory over Orange Strudel, though will appreciate the drop back to 1100m (from 1200m). Will take on Stageman here after a dominant maiden win. This is a lot harder and Pike may well have to drop this son of Written Tycoon out to last from the awkward gate.
Selections
7 Undisclosed
6 Slik Sam
9 Denim Pack
Suggested Bet: 35 wins and 35 places Undisclosed (7).
Race 6 - Touch Of Class
An intriguing affair with Touch Of Silver looking the clear class of this event. Adam Durrant has this son of Saxon entered for the Railway Stakes which is probably a bridge even he thinks is too far, but it does give you a pointer to the class he thinks this son of Saxon possesses. He really does look well weighted here with the Fred Kersley claim and should appreciate the 56kgs. Olivers Travels was given a torrid time with 59.5kgs last time out and was huge to battle on like he did. With 54kgs from an inside draw he will not know himself. A real unknown at this level.
Lorentinio looks a lightweight hope for the in form Tayla Stone while Cash On Call rounds out the chances. He was our best of the day at his most recent victory, but from the gate, we'll be taking him on here. The bar shoe remains on.
We'll stick with the class.
Selections
1 Touch Of Silver
10 Olivers Travels
6 Lorentinio
Suggested Bet: No bet.
Race 7 - Pike's Pick
A massive pointer here with William Pike opting to ride progressive mare Cosmic Storm over Disposition and Silverstream. I get the feeling this might be Pike's Railway ride. Needless to say I am happy having her on top and think she looks like one of the better bets on the program. Only one bad ride beat her last her campaign (in what was probably Pike's worst ride since he lost his virginity). She has opened at $5 and I doubt that price will last. Salorsci has gone up at $3 and while I have a lot of time for this Jeff Noske trained gelding, this has to be the worst price I have ever seen. He is rising to 1400m from the 1000m and is facing horses he will be asking for autographs from. A long head victory over Lockroy (when getting 2kgs off that gelding), is not the form for this race. Should be a double figure quote minimum.
Silverstream pushed Cosmic Storm in the fillies and mares features last carnival and I expect her to relish the rise to 1400m. With the scratching of Chocolate Holic, I am happy to call this a three horse race, with Disposition always capable at this level.
Selections
8 Cosmic Storm
12 Silverstream
4 Disposition
Suggested Bet: 80 wins Cosmic Storm (8).
Race 8 - Time To Get Rich
We save the best for last. I have been tipping this horse to every single person I have seen since final fields were released at midday on Wednesday. In my long and illustrious years as a dickhead tipster, I would have done this probably 30 to 40 times with minimal success. Spruiking tends to equal abject failure. But that isn't deterring me. This will win if given a 7 out of 10 ride.
He was absolutely huge in defeat at his most recent outing when coming off a slow speed to just miss running down the in form Taxadermy. The horses which settled 1st, 2nd and 3rd in that event filled the quartet with him. They dawdled.
Just Like Fire is a classy animal who was in the wrong race last time out and was perhaps a little flat second up. Come On Board can improve with Peter Hall going back on, while Plain Vital could fill a hole in first fours. I expect she will get out to $60+ by the time they jump. A good one for exotics.
The good lads at PUNTA have $6 up about Time To Hunt. Their early Christmas present to you.
Selections
9 Time To Hunt
4 Just Like Fire
12 Plain Vital
Suggested Bet: 100 wins Time To Hunt (9).

**Max 100 unit stake allocated to each race**

35 Comments | 1 year ago