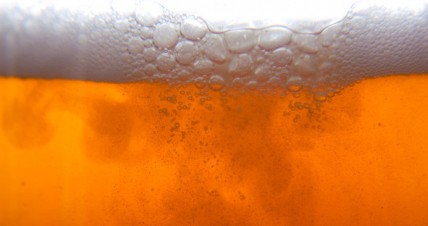 news
Through the bottom of a glass: Ascot Preview 26/10
Read with interest on this platform about theories on the early "prices" TABTOUCH are going up with on a Thursday morning. Anyone with half a brain knows these are pretty much fake prices and I'll give you a free tip, ignore them. You will be much the better for it and so will your punting..

As for the 1 hour 15 minute Preview Show on a Saturday continually making reference to these "prices" I'm with you all. It is cringe worthy. Not sure if they feel obliged as they are effectively working for the TAB or whether they just need to say something to pad out the preview for a whopping 75 minutes. I haven't tuned in for a while now so it may have been cut back. If so can someone please let me know an I'll give it a try again.

Failing that I'll just watch the 2 minute video piece on social media detailing best bets and a lay. Not that I want the tips. I just get a kick seeing Diggers in his white shirt, holding his notes and looking very serious. Reminds me of those ISIS hostage statements.

Onto Saturday.


Race 1

WTF is this ? Does anyone know if this race was transferred from Collie or possibly Laverton ? I'll give this a miss.

Race 2

More like my style. Deep maiden with some terrific betting opportunities.

You can't have them all when you do form and punting is an opinion caper. That means I'm penning all that Validation maiden form from a fortnight back. It was run at a pedestrian gallop with 7 of the 8 runners separated by less than 2 lengths and a few of those where climbing on heels late. Leave me right out of that race.

Prized Nemesis is a cat. Incredible how this horse continues to go up short and is actually be backed.

Dragonflies – dead to me after it turned it up at its most recent. Concede it can win though based on the Nerodio close up second. I'm just not a forgiving type.

Knot Known -Well beaten in what has to be close to the worst race we have seen on a Saturday. Even the above transferred race from Collie might be stronger than that.

I'm left with 3 horses to back 5, 10 & 11.

Very keen to launch at the grey Chokslam. Unusual set up in that it backs up 6 days after making its debut however just need to back connections in. Trialled like a bomb with the shades on then makes its debut without them. The fact it races off the quick back could indicate that race was used to tune it for this event. They ran slick time (9L quicker than the other maiden and 5L quicker than Devoted Star's ratings win) and he appeared to be surging late whilst racing greenly. From the gate expect him to be ridden much more positively and think he can give these a walloping.

Other couple want to be on:

Princess Zuri – comes from a hot race. Brown was soft on it late. Hopefully can jump better and settle more prominently.

Kitgum – same race as Princess Zuri and did find some traffic issues.

Chips in early doors for the Bar Fly. Nothing like an Ascot maiden to bet up on Cox Plate Day. Giddy up.

Races 3 & 4 – pass

Race 5

This was originally a race I sent to the scrap heap so getting a sickening feeling playing into it. I usually go by the motto of the your first impressions are always right… Anyway, after doing the race again and seeing the prices available I'll be backing the former "Next Big Thing" – Missile Launch. The days of potentially being a summer carnival animal are long gone for this gelding but I suppose when your trainer has had about 1 winner in 12 months you can be forgiven to a degree. Only reason can back this non-winner is this looks a poxy Saturday event. 3 runners come from a bunch finished at Kalgoorlie including the early fav Stoicism. He's definitely a horse with many convictions. Think the wide gate is a big tick as he needs room to move and on paper there is only 1 speed horse, I'm A Love Man. He can lumber over and control things. Last chance saloon for this horse.

Race 6 - pass


Race 7

Keen to play.

The 3yo Silknize can beat these. Opposition looks like a glorified set of midweekers/bush horses. Drawn 13/13 with a 3kg claimer is probably why we can bet as on paper it's a turn off. However it actually appears a big positive. Mentioned previously weights mean nothing to me unless they are dropping significantly. This usually signifies intent from connections. With the claimer on and drawn wide their hand is forced. He drives forward and with plenty resuming he should be able to get OSL without too much burn. From there just think this horse will be too smart. Comes out a fast run 3yo race which should give it an ideal platform and the Visors on which should sharpen him up.

What I saw from the apprentice on Wednesday was positive. Good style and balance. He should rocket through the apprentice ranks over here.


Race 8

5 of the 11 come through the 3YO Classic which does look a very icky style of lead up. Slowly run, condensed finish and plenty of unlucky runners. The fact that Rocky Path was climbing on heels late spells danger to me.

Was actually hoping W Pike didn't select Special Choice so we could really bet up at a price however he's too smart. Debut terrific and then at Bunbury overcame a sticky spot to score and score comfortably. What I like most about her performance on that day was not the closing speed however was actually seeing how quick she jumped the gates. She was almost a length in front after 10 yards. I like that, means they are switched on. From the draw she was then snagged back to an almost impossible position but she was too good. Blinkers on which could eek out some more improvement and she is drawn to park right behind the speed which appears to be the Parnham duo of War Saint & Miss Tycoon. Both should tow her into the corner before they wave the white flag. Keen to play at a back able price.

On a nostalgic level seeing this filly brings back memories of when her mother raced. She was fast! Still recall the day she led the last under the biggest choker hold of all time only to be gobbled up late. 15 beers down at that stage and celebrating from the point of the turn. It was a humbling experience putting the shirt back on I'll give you the tip. That was only 12 years ago. Funny how you remember the important things in life…..


Mentioned above that I'm almost penning the key lead up however the prices have got me. I can't let Jericho Missile go around at double figures. Of all the runners in that race he was the most hampered. Inside horses, no room to move, monstering them late. More than happy to be on him at a price. Like the wide draw as well. Pont can keep him in the clear and let him use his big acceleration. Strange price for me considering he SPd $6 in that race and Platinum Bullet Spd $21. Huge flip around considering I think he beats her home with room to move like she had.

Must mention the other differing form line – Miss West Coast. Went like a bomb fresh but has since missed that run with a hoof abscess which has been well documented. Hardly an ideal set up so I will be against her.

Race 9

Too many form line clashes for me.

Bet up and drink up.
12 Comments | 2 years ago